Text "141" to 25827 for updates about the Student Ministry
We exist to worship God and help every student find and follow Jesus Christ.
We all long to belong. You belong here.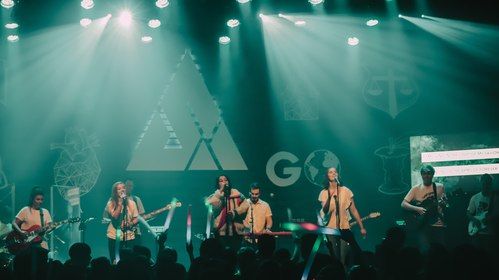 Worship is a lifestyle, not just an event.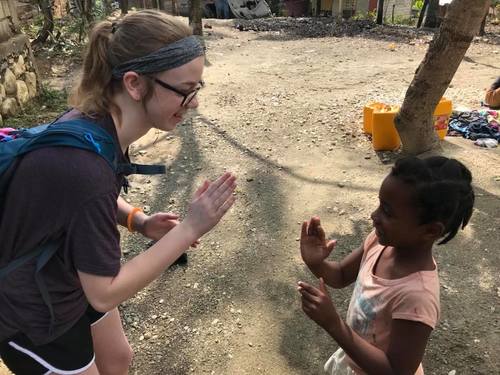 The gospel is good news for the nations, so we go.
Get Connected. Go Deeper.
Students break up into groups in their same gender and grade to discuss God's Word and it's meaning for everyday life. Each group is led by adult leader(s) who are passionate about discipling their community group.

Sunday mornings from 10:45AM-12PM in the Student and Family Center.
Middle School: Banquet Hall • High School: Gym
A gathering of students (6th-12th grade) to worship the Lord.
Through relevant teaching and singing, students encounter
God's life-changing presence every week at Summit.
Wednesday night, 6:30-8PM in the Student and Family Center.
(Dinner available for students at 6PM $3)
Click Here to order your Summit T-Shirt
Parents, the attached Medical Release/Permission Form is required
for all students participating in events with our Student Ministry.
\Please print, complete and sign (parent and student) and return to the Student Ministry Office.
Sign up to pray for and encourage a student.

Fill out the information below, and someone will be in contact with you shortly.
You have the most important job that no pastor, mentor, or friend could ever replace in your child's life! The teenage years can be tough and we want you to know that we are here to encourage and serve you! Here are some ways to plug in with our Student Ministry as we come alongside and help you with your students.

Parents are invited to express interest in volunteering for events and/or placing students on interest lists for certain events.
Please keep in mind that, for some volunteer opportunities, adults must be FRC Members and/or have background checks completed.

CLICK HERE to review opportunities and to sign up.
Daily Devoted is a call and challenge for every student to read God's word every day this year. Psalm 1:1-2 says, "How happy is the one who's...delight is in the Lord's instruction, and he meditates on it day and night." Our student ministry desires for every student to experience the good life that God has designed for them. God has made it abundantly clear that the foundation for that good life is found in His word.

So we're encouraging every student to purchase a devotional called "Foundations: A 260-Day Bible Reading Plan for Busy Teens". It's 5 day a week bible reading devotional to help students think deeply about God's word in God's presence. By using the H.E.A.R. journaling method, students will be guided through Highlighting, Explaining, Applying, and Responding to passages, allowing for practical application throughout the year-long plan. The devotional will be incorporated into the life of our Sunday morning community groups and various rhythms of our student ministry.

You may purchase the devotional for $15. If you feel led, you're welcome to purchase 1 or 2 more to provide one for families who are struggling financially or for students who have parents who might not be interested in purchasing something like this.

We look forward to what God is going to do this year in our hearts through this challenge!
The Student Ministry office continues to plan upcoming events while also monitoring the potential impact of COVID19.
Following are TENTATIVE dates for such events.

September 9th - Worship Under the Tent (outside in church parking lot)
Middle School - 6:00-7:00PM
High School - 7:30-8:30PM

September 13th - Lawnchair Life Groups (groups in church parking lot)
10:45AM-12PM

October 23rd-24th - Bro's Wknd (Local Retreat @ the church)
For High School guys

December 2nd - Christmas Party at The Ice
Times TBD

January 29th - The Lock-In (@ Stars and Strikes Cumming)
For Middle School students

February 26th-28th - U-Turn Weekend

April 5th-9th - SERVE Week
Local service opportunities in FOCO

July 13th-17th - Summer Camp (Ocoee Ridge Camp)
» From Tampa, FL
» Attended Trinity College of Florida
» B.A. in Pastoral Ministry
» Husband to Diana
» Father of Hudson and Jonathan
» Loves reading, basketball, mac and cheese,
board games, and coffee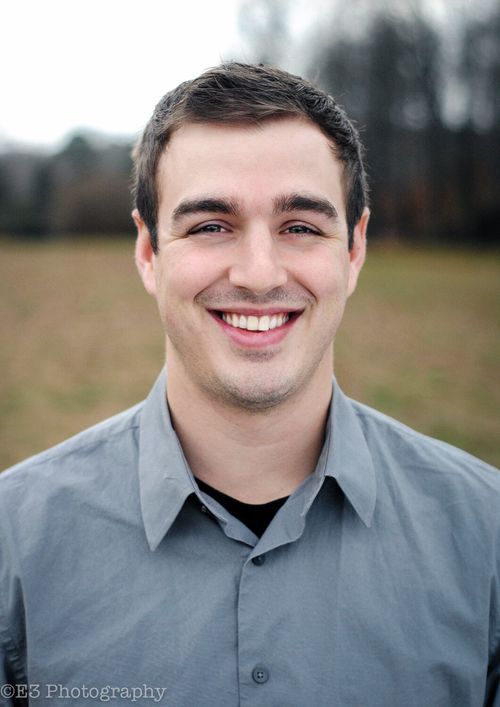 » From Bellwood, PA
» Attended Liberty University
» B.S. in Worship and Music Studies
» Husband to Mikaela
» Father of two
» Loves music, sports, movies, laughter, dreaming, board
games, and spending time with family and friends
From Atlanta, GA
» Wife to Tim
» Mother of 4
» Grandmother of 7
» Great-Grandmother of 2
» Loves watching "This is Us" and spending time with her husband and family, especially her 94-year-old mother